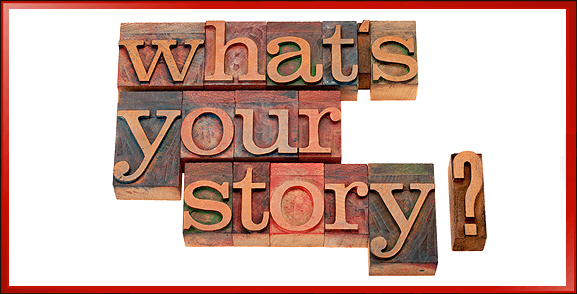 I had a great time on Saturday. Three girlfriends and I did our second one day workshop together here in South Florida entitled "A Woman's Path to Happiness: Tools 4 Empowered Living".  Other women go shopping, we pool our talents and teach. www.tools4empoweredliving.com
My topic is Happiness Practices; at each workshop I look at another element of what it takes to be happy. This time I called my talk, "Don't Believe Everything You Think: How to Change Your Storyline to Have a Happy New Year… All Year Long."  I delivered it while wearing a Happy New Year tiara.  I wear it every year at this time.
Everybody's got a story. We have the opportunity to tell that story every time someone says "How are you?" "What's up?"  Is your story one of empowerment, success, health, excitement, appreciation?
Take a breath and think about that.
Are you telling healthy stories or horror stories? Are repeating and reinforcing the good in your day, or the bad? Is your story of disempowerment, sadness, failure, rejection, poverty, victimization, pain or lack?
If you are telling stories of how hard it is to deal with customers and how miserable they are treating you, then you are in the latter category. Sure, sure, human beings are difficult and dealing with the public, if you do, not a walk in the park, but if you've had a tough interaction and you tell the story over and over again to who ever will listen, you are re-infecting yourself with your own horror stories.
The stories we tell ourselves over and over again become the dramas we play our in out lives over and over again. In a world drenched in negativity we m, be vigilant and mindful about our stories if we want to creat a happy every after life.
For the next 24 hours pay particular attention to what you say to yourself and others.  Are you focused on the problems (and problem customers), fearful, pessimistic? Or are you mostly positive, filled with appreciation, lessons learned, focused on creative solutions? What's your story line? Healthy or horrible or half and half?
Check it out – you can change the quality of your experience (and your customers and your co-workers) by changing the quality of your story – soap operas are SO last decade!
Fb Comments
comments