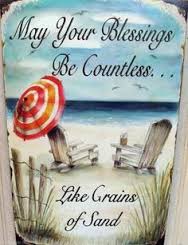 I sat down on the flight from West Palm Beach to Atlanta, shortly followed by my seat mates, a lovely couple from Chicago who were just coming from an anniversary celebration trip on Singer Island.
Not expecting much of a response I asked, "How was the vacation?"
Wow. Turns out the vacation was outstanding. "Over the edge." Apparently The Resort at Singer Island treats its guests quite nicely. With a grin on his face that went from ear to ear my seat buddy went on to recount a customer experience that will remain a fond memory in their lives forever.
Last night, the last of their trip, they returned to their room to find a card and an anniversary gift made of chocolate, but that was just the topper to a stay that was full of special attention. From the front desk personnel, the people that handed out the towels at the pool, to the valets  that got the car each day everyone was friendly and took the time to talk. The service, he repeated, was "over the edge." From the infinity pool overlooking the ocean to their room fully equipped with a kitchen every part of the vacation made them feel "very very special."
Last night they found a restaurant that kept up the remark-able experiences. They dined at the Capitol Grill. While making the reservation he did mention it was their anniversary. The restaurant responded by offering them a free dessert and delivering it with a fresh flower and a candle. It was a beautiful display. When his wife said she felt badly because she'd forgotten the camera, John, the server went into the back and came back with his. He took the picture and then came back with a printed copy and slipped into an envelope for them to take home.
As I sat in amazement (I usually hear about bad experiences) he smiled and me and said, "I feel like God blessed our anniversary."
Oh my.
And his wife pointed out, it was so reasonably priced. Here's where my ears really perked up. That kind of luxury attention for the same price I pay at the courtyard hotel I'm headed to? Double wow  ( off season of course. ) Perhaps a possibility for a weekend getaway, I tucked the idea away for the future.
And so before I opened my paper to read the bad news of the day, and it was worse than usual today, I soaked up the joy of their blessed anniversary celebration. Emotions are contagious and I'm really glad I caught some of theirs.
Fb Comments
comments