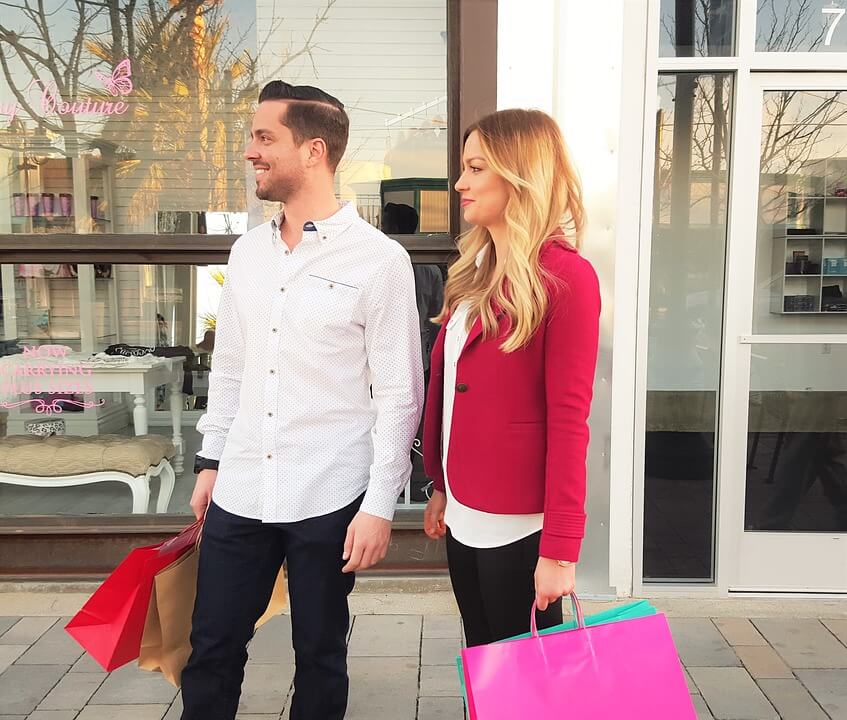 Talk about feeling proud! (Yes, we all need that feeling.)
Over the last week I've had several opportunities to talk to people who have attended a customized program I created for the company they work for.
Like so many companies today they are faced with multiple challenges including employee retention, fast growth and as a result, sometime hasty decision making. It was time to go back to some of the basics and teach about the art and science of internal customer care.
The calls were gratifying.
I heard about how with just a little bit more consciousness managers are slowing down enough to notice when people are doing things right and taking the time to let them know they noticed.
I learned about one employee destined to not make it through his probationary first 90 days turn around completely when his manager began noticing and talking about his strengths – not just what he was doing wrong.
I heard about morning huddles that were more positive and got people out to touch the customers in a more enthusiastic frame of mind.
And then to top off the calls that affirmed for me that I was making a difference in people's work, (yes, sometimes I do need to know that after I leave the learning does go on) I got a lovely written piece by a woman who had studied with me years ago. Driven her own passion for customer care she was now running her own company and teaching the principles she learned and put into practice.
Over ten years ago Ifeoma Tete Mbuk (Ify) was in charge of a newly formed call center in Nigeria at the United Bank for Africa. Somewhere she saw an "advert," as she called it, for my Customer Care Coach® "The Art and Science of Exquisite Customer Care" training program. Back when she purchased it, lessons were delivered once a week for 40 weeks.
A hefty curriculum to say the least!
Ify worked diligently with her staff every week just as the course prescribes and successfully grew the call center from ten to 100 people. She put her all into it and, as she said, "Little did I know I was preparing myself for a post career business in customer care."
We communicated from time to time and I always admired how she adhered to the core principles she'd learned and was always proud of her successes. She didn't hesitate to reach out and connect and I was always pleased to hear from her.
After heading two more call centers and feeling that she had found her true calling in teaching others how to create "Exquisite Customer Care" Ify created her own consulting firm YFY Consulting.
Last week I opened an email from her and was thrilled to see that she has developed her own theories and language and promised her I would mail her thoughts to you. Here is Ify's take on customer care professionals:
She's coined her own word and asks you – Are you a Customerpreneur?
A Customerpreneur is in the business of managing a gamut of activities and experiences that focus on customers.
These include:
– Improving operational efficiency and customer service experience at various touchpoints.
– Managing customer expectations and feedbacks and ensuring customer happytitudes.
-Being proactive to the needs of customers.
-Supporting innovation in technology and systems that facilitate service delivery.
-Achieving set goals through recruiting the right people and training them to be service champions.
The Customerpreneur must be on top of his/her game.
As Steve Jobs once said: "you can't just ask customers what they want, you must continue to give it to them. By the time you get it built, they will want something new."
Stay close to customers to understand their concerns. Be a customer advocate. This is the principle of Customerpreneurship.
Congratulations Ify! You make me proud.
After writing almost every other week for 25+ years it still makes me feel wonderful to know that all over the world people are treating each other a little better, a little kinder and a little more consciously because of the work I put in to the world.
With gratitude to all my loyal readers and leaders for "being the change."
JoAnna
The Customer Care Coach is still alive and well and now in the form of pdf documents you can build into a handbook of learning if you manage customer care as a leader at any level of the organization – it now comes with a complimentary one hour coaching session to get you started.
I want to give you some positive feedback for the Customer Care Coach. This format is working well for me and my staff. I've have been surprised at how receptive and engaged the staff have been with the activities. I am receiving a lot more positive feedback regarding patient and staff experiences from the staff. I am happy to feel more connection to my staff. I am also relieved and delighted that the preparation is minimal and doesn't take up a lot of valuable time.
Thank you.
Dr. Christena Ward
Owner, Eye Tech Frisco 2018
Fb Comments
comments