When I first heard about Happiness Happens month and the "Secret Society of Happy People" I laughed. Then, when I took the time to learn more about it, I only felt admiration for its founder Pamela Gail Johnson, who in 1998 began her crusade to create more happiness in the world.
That's about the same time as the field of Positive Psychology was born.
Tens of thousands of people follow the society and participate in its main event "Happiness Happens" day on August the 8th, and Happiness Happens Month which gives you all the month of August to celebrate.
What a wonderful month to celebrate at work – and with your customers.
In my first book, Winning at Customer Retention, 101 Ways to Keep 'em Happy, Keep 'em Loyal and Keep 'em Coming Back, I talk about finding things (and even creating things) to celebrate with your customers.
This is a fun occasion that you can share in so many ways. Engage your customers and get them involved.
Take a look at Pamela's "Happiness at Work" activity guide and get involved.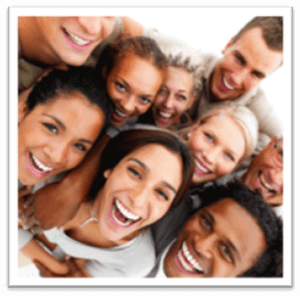 Fb Comments
comments