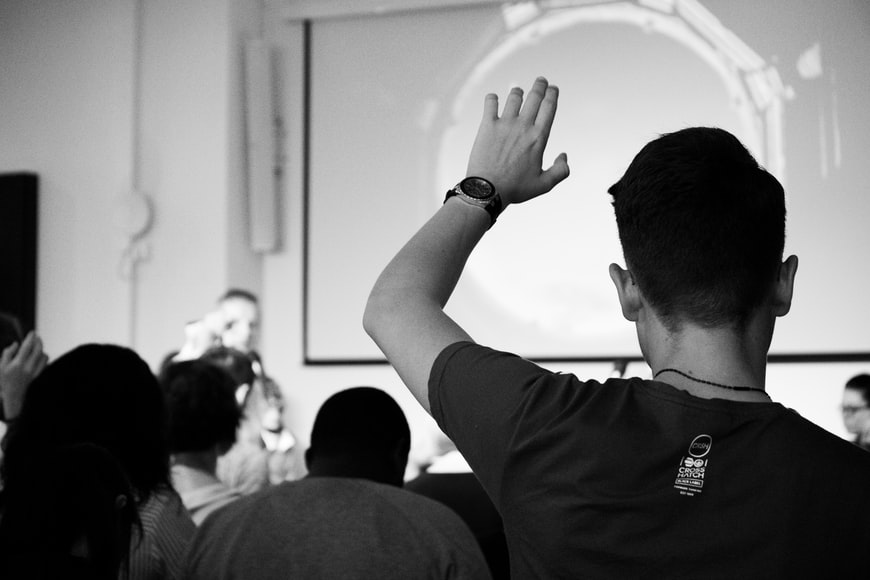 Harvard Business School has a new course. It's called "Leadership and Happiness." The course is full and the current students are sharing their notes with the people who couldn't get in! The budding new executives are taught how to cultivate their team's happiness and their own. And the central tenet is that happiness is key to being an effective leader.
Hallelujah!
Happiness at work has taken on a new urgency, hasn't it? As companies of all kinds are scrambling to boost morale and reduce turnover, more and more leaders are recognizing that their employee's well-being IS actually a big part of their leadership responsibility.
That means they need to understand more about happiness and how it operates on both a human level and an organizational level.
This makes me happy.
Happiness starts with self-awareness. Do you lean more towards optimism or pessimism? Do you look for what's right and good? Do you routinely awfulize, disasterize or catastrophize? Do you understand your own values and how those values show up at work? Does your team know what their values are? What are your own beliefs about happiness? What do you want to be known for?
It's a well-researched fact now that when you focus on happiness FIRST, success follows, and not the other way around. But how many people still believe they will be happy when – happy when they achieve the next goal, when they get the next raise, when they meet the right person?
When happiness comes FIRST, your success is more likely to come easier. Happiness makes you more creative, more productive, more innovative. It builds your immune system and makes you less likely to get burnout! Happiness is a core competency and a measurable KPI at work.
And you don't have to go to Harvard to get it.
You can learn a lot about it from me – I've been a happiness coach for over 18 years, and a Chief Happiness Officer for more than 2 years.
And you can learn about it from the people who taught me what I know by joining me at the World Happiness Summit happening here in South Florida on March 18-20th in Miami.
Check it out for yourself! You can come in person OR this year for the first time you can livestream it!
How does it get any better than this?
AND if you use my name JOANNA in the promo code line on the Event Page it will automatically unlock a 15% discount!
That's how! Join me at the World Happiness Summit
Here's to your happiness!
JoAnna
Fb Comments
comments