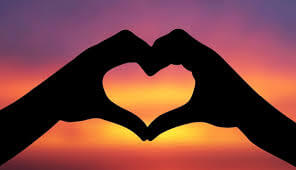 Starting next week, for 5 weeks, 20 world-renowned thought leaders are sharing their insights and wisdom on how to live better, experience more joy, have more fun and create prosperity even in tough times. We'll be talking about business and we'll be talking about life.
This online event is called the Heart Based Service Expo and it's f- r- e- e-
I'm speaking along with Gay and Kathlyn Hendricks, Joyce Gioia, James Twyman and many more. If you want to find out who the other thought leaders are and the amazing topics, visit…
http://www.heart-based-service.com/expo/Brandi
My topic is Positivity – The Path to Performance, Productivity and Power. It's based on my studies in Positive Psychology over the last 6 years.
The "Science of Happiness" as it's called has been helping companies create better and more productive cultures. Part of the success of Zappos extraordinary customer culture is Tony Hsieh's focus on creating happiness at work.
If your schedule doesn't allow you to listen to the live presentations on your phone or computer, register anyway because you will get "REPLAY" of the live event after each presentation.
I'm giving this event my highest recommendation (not just because I'm in it, but because I plan to participate myself) so check it out now and see this incredible line up of experts and their topics while it's at the top of your mind:
http://www.heart-based-service.com/expo/Brandi
Just sit back and relax in your favorite easy chair and absorb this heart based service training and guidance for f.r.e.e — even ask questions of the experts — no hassle.
Once you register, you'll have the option to listen to each speaker either over the phone or on your computer.
Will I "see" you there?
JoAnna
P.S. Even though the Heart Based Service Expo is f. r. e. e to listen to and ask questions of the experts and you even get replay lines of the presentations at no cha.rge, like all expos, there are great offers made during the event.
So in the spirit of providing you with all the details, when you click on the link above, depending on whatever extras you might choose, I might or might not receive some form of compensation. Whether or not that happens, I'm just thrilled to be a part of and to invite you to such an incredible event.
http://www.heart-based-service.com/expo/Brandi
Fb Comments
comments