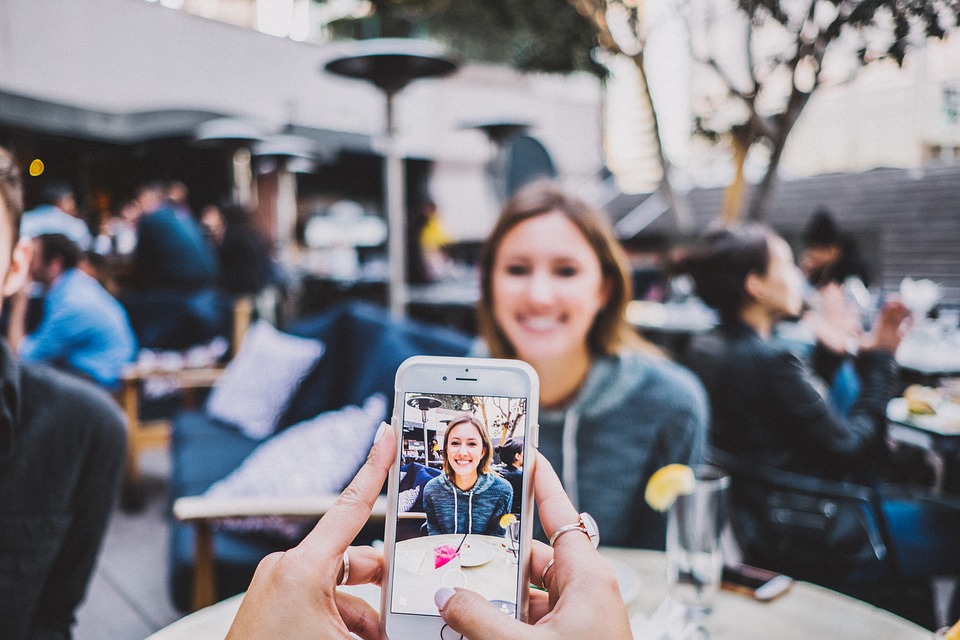 I had fun speaking in Las Vegas on "21 Ways to Keep 'Em Happy, Keep 'Em Loyal and Keep 'Em Coming Back". It's one of my favorite talks. It's fast, it's funny, it's chock full of great ideas and there is literally something for everyone, even in a large group.
Even more fun were the conversations the speech inspired among business owners and managers. The ideas they exchanged in the hallway and exhibit area focused on one of my favorite topics – creating a customer focused company.
So many companies have been affected by the recession – their margins have been squeezed and the number of competitors has grown, making business all the more challenging. Everyone I spoke to wanted even more information on how they can build stronger and longer lasting relationships with their customers – they wanted more info on what I love to call "20/20 Customer Focus".
I was happy to oblige.
Before long I found myself asking questions about how customer focused they really were – I dug down deep to get past the "We respond quickly when the customer has a problem" stuff and found in a short time I was asking a series of questions about how they structured their businesses and how they educated their staffs. On the plane ride home I began to play with some ideas for a list of questions I might share with you.
What I came up with are these 22 questions that will stimulate your customer focus.
Do you have a set of clearly articulated values that include the customer relationship?
Have you defined those values in the words your staff really understands and "operationalized" them throughout the company?
As a leader, do you talk frequently and regularly about those values and reward those who exemplify them?
Do you regularly have ways of getting feedback from both customers and employees, so you can understand changing needs?
Do you know all the places your company touches your customer?
Have you defined and designed the kinds of experiences you want the customer to have at all the touch points?
Do your job descriptions include the connection and impact of the job and the customer?
Have you created a hiring process (that you actively use) that reflects your values and the kinds of experiences you want to create for your customers?
Are you willing to pass on candidates who don't pass muster on that process no matter how good their resume looks? (Oooh, this is a tough one!)
Do you orient and educate new people so they know how the customer needs to be treated and the kinds of emotions you want to evoke at each touch point?
Do you know and teach every employee what the lifetime value of your customer is and why it's important?
Do you recognize the importance of the "internal customers" in taking care of the external ones? Do you teach them as well?
Does everyone get training and education on good communication skills?
Do people listen to understand (not just to respond) and give feedback that is supportive?
Do you value customer complaints? Do you make it easy for them to complain or compliment?
Do you make changes when customers find gaps in your service process?
Do you communicate across "silos" all the time because the customer experience crosses many of them?
Do you destroy the rules and policies that hamper decision making at the customer facing level?
Do you educate, empower and support the people who touch the customers with all the info they need to make an educated decision that is in the best interest of the customer and the company?
Are you continually learning, observing, training, reflecting and doing your best to be the best for your customers?
Are you managing energy so you don't have to manage stress?
Are you having fun?
Wow, this is what happens when I start thinking about customer focus!
I believe you get what you focus on and what you focus on expands. Remember, if the only things you've been focused on are "cutting" budgets, "slashing" costs and "squeezing" your suppliers, well, your customers are not going to feel good about "expanding" their relationship with you.
It's your job to create value.
While it's prudent during tough times to restrain your spending, the most important message you want to give your team is that the generation of value is paramount. Value is both tangible and intangible – and often it's the intangible value – a positive interaction, a helpful rep, an innovative idea, an always reliable relationship, a speedy response – that keeps the customer in your court even when the competition thinks "cheap" is the answer.
So there you have it – my latest musing on creating a 20/20 Customer Focus – and yes, as I shared with my audience last week, it can be fun! Think of it as an adventure.
Happy trails,
JoAnna
Fb Comments
comments