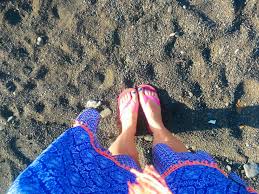 I LOVE my travel agent – it's not that I like her – I LOVE her. While all my friends laugh at me because I don't struggle with trying to figure out how to get the best deal on an internet site, I still stand by my choice to call Sue when I need to get from here to there.
She compares the prices from one airline to another, she checks available seats, she advises on alternative airports and gets my great prices all at the speed of light while asking insightful questions about my business, my family, my love life and other sundry and interesting topics. She reminds me that I hate to fly early in the morning, tell me to buck up and do it anyway when it's the best way to go, and if I'm sitting on the runway in a plane that doesn't look like it's going to take off she's the one I call to get me a seat on the next flight before the other passengers get off the plane I'm on and head for the desk. What's not to love?
Today when I called to book my next flight, she commented on my last blog post (she's a fan too!) and laughed at the title of my friend Marilyn's book – the one I was promoting – Who's your Gladys.  She said she didn't need to buy the book. I asked "Is that because you already know how to calm down disagreeable customers?"
"Nope – that's because I don't bother with customers I don't like – in fact I'd pay them money to go to a different travel agent!"
I roared! That's pure Susan. Susan, who started her own agency about the time I started  my business, has experienced a lot in the changing travel industry, but one thing that hasn't changed is her commitment to have a good time at work. She loves most of her customers and they love her back and don't mind one little bit paying a small fee for her speedy and entertaining service. Why, Susan even keeps track of how often I go see my Mom and if she doesn't see any flights headed to NY she'll comment on it and remind me that it's been a while. Bless her heart.
Susan is the owner of Take Flight Travel in NY – you can call her at 718-358-3223 and find out for yourself the pleasure of human contact in the middle of a busy day. www.takeflighttravel.net   Her email is takeflight@att.net
I know, I know, you're probably thinking I'm behind the times. I know my way around Southwest's website and I can manage JetBlue too if I need someone on the weekend, but when it comes to the WHOLE experience, Sue provides the kind of value no website can. You won't find her on Twitter and you won't find her on Facebook, but you will, most nights find her still at her desk at 6PM when you realized that you forget the item on your to-do list that said "Book Flight today!"
You can call me old fashioned, and that's okay, I spend a whole lot of my day on the computer interacting with websites, when I get a chance to chat with a friend, you'll bet I'll jump at it. Thanks Sue – for turning all the experiences with you into great ones, as you say EVERY time, It's my pleasure!
Fb Comments
comments