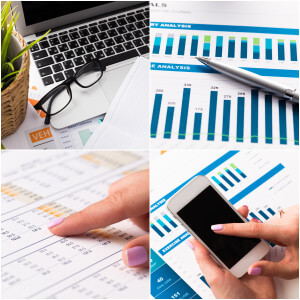 A recent study by CEO.com revealed that 87% Inc. 500 CEOs are active on social media. Their companies are growing fast and they know the value of keeping their finger on the pulse of what their customers (and competitor's customers are saying). Whether large or small business, executives are learning the benefits that come along by being a social advocate and believe that their own CEO's reputation contributes to nearly half of both their company's reputation (45%) and its market value (44%).
Because it's become as easy as using your smart phone, an explosion of CEOs now speak directly to their customers and prospects via Twitter, Facebook or LinkedIn.
Many believe that a CEO's online engagement will continue as a social mandate, contributing even more to the corporate reputation and value, even attract investors. CEOs who embrace online can share their company story and connect with broader networks of stakeholders than ever before.
According to Forbes, LinkedIn is the top choice for social media-savvy executives. There is a rather large difference between "doing" social and "being" social. For a company to succeed, the executive must learn how to do social and also, enable their people to be social.
That's why I wanted to introduce you to one of my colleagues – D.B.Wienke. D.B.'s career spans twenty-five years of award-winning work in banking, consumer goods and healthcare. As another "Customer Centric" person she knows how important touching the customer is.
Her client engagements include both private and public entities of all sizes with recent invitations to IBM Systems Sales Academy in Las Vegas and the Hough Graduate School of Business at University of Florida.
Her "CEO Sessions" teach you how to leverage social media for immediate deliverables and her companion workbook, "The Most Authoritative Guide to LinkedIn and Social Selling," is loaded with "under the hood" techniques, ramping up your knowledge quickly. She's the one I turn to as I learn to navigate the social landscape.
If you want to join other CEOs of the future who use LinkedIn to speak to millions, not just hundreds; if you want to take total control of your online reputation; if you want to publish thought leadership pieces and speak with your stakeholders directly, D.B.+ LinkedIn can help you build your credibility as the leader of your pack.
I love this gal! Her dynamic and interactive style is fun and her positivity level will uplift you! Let her help you – or your boss – raise their "internet" worth.
She works worldwide but her HQ, like mine, is here in South Florida. Give her a shout and see what she can do for you! Tell her I sent you. DBWienke@LinkedInClub.com
772-370-2889
Make a difference in your world!
JoAnna Brandi
Fb Comments
comments