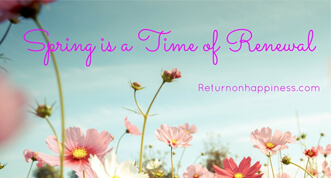 This last weekend we celebrated the first day of Spring and Easter. It's traditionally a time of rejoicing and renewal. Is it time for you to renew your vows to "Wow" your customers? Is it time for you to spruce up your commitment to making the positive experiences of people in your process the most important part of it?
Most products and services in most industries being equal, what makes you stand out in the marketplace is the quality of the overall customer experience you deliver, time and time again. Internal and external customers no longer want to just 'take up space' in the workplace and 'buy things;' they want to experience positive sensations and feel great about working for and doing business with you. And just exactly what is 'The Customer Experience?' Here's my take on it:
The Customer Experience is the sum total of feelings evoked
as a result of any interaction that takes place at any touch point in an organization.
It's based on the perception of value delivered,
both tangible and intangible.
An 'Exquisite Customer Experience' (and employee experience) is key to creating your competitive edge.
An "Exquisite" Customer Experience is a positive experience. It's one that sends the customer away feeling really good about the choice they made to do business with you. It can make them happy, content, secure, appreciated, valued, welcomed, excited, motivated, confident, or even proud to be associated with your company. Companies that have a high "Positive Capacity" create more positive Customer Experiences.
I know I'm preaching to the choir here – but it's always a good idea to review, reflect and re-energize your commitments.
What will you commit to doing to create MORE of those positive experiences?
Happy Spring!
JoAnna
Got a little extra time? Grab your lunch and Watch my interview on Blab.tv
Fb Comments
comments