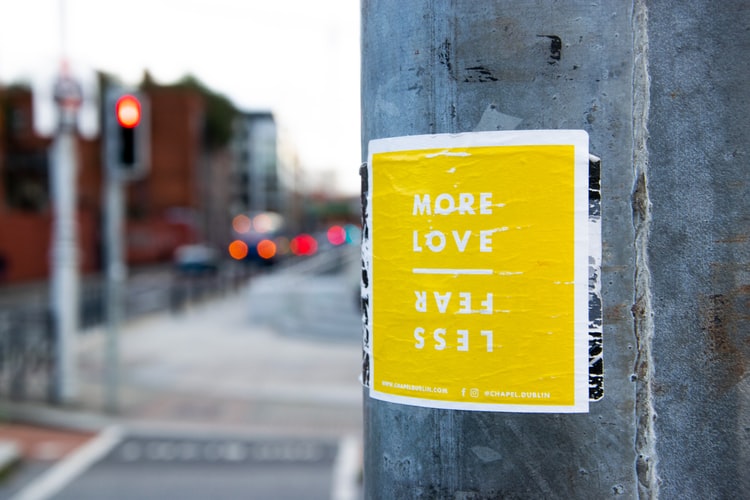 Years ago when the BIG banks were buying up the little banks I was working a lot in that sector.
One day I got a call from a small bank in the Midwest that had been taken over by a bank twice its size.
I thought they were calling to ask about a program on customer retention since that was a number one concern of all small banks during their transition to bigness.
But after talking to the manager and listening between the lines of what she was telling me about the stress, the disappointment, and the disillusionment of the team at that point, I had to speak my truth.
"You don't need a training, you need a HEALING."
The response was so rapid, I was astounded.
"That's exactly RIGHT, she said, that's just what we need, can you do it?"
We went on from there to create a beautiful "Thank You" dinner that began with a ritual that allowed people to vent their frustrations and let them go before creating a vision of what they COULD do now to make the best of the new situation.
The leaders in that company – and others I worked for at a time when mergers and roll-ups were extremely common – seemed to have forgotten one very important item – the emotions of the people who worked there.
In the case of this bank, employees had invested emotional and intellectual energy in the customer friendly systems they had created. They took pride in the relationships they had built which they felt were now in danger. The larger entity was forcing them into systems that were cumbersome and not nearly as customer friendly as theirs – all supposedly in the name of "best practices." In effect they were taking a giant step backward.
No wonder people needed healing.
Over time this bank lost its best people. The lack of empathy, the lack of compassion, the lack of foresight made employees feel less than valued. It made them feel less than safe and less than relevant.
By ignoring the feelings of the employees they became disengaged – permanently.
As I look at what's happening today in a Covid world filled with Volatility, Uncertainty, Complexity and Ambiguity (conveniently known as VUCA) running rampant, I know that more than anything people need to feel safe. They need to feel cared for and connected.
They need you as a leader to have both compassion and empathy. They need your humility, your presence and they need you to see the best in them – their strengths.
So, today I am sharing with you 3 different gifts.
The first is a less-than-5-minute video on empathy by Daniel Goleman who is the leading voice in emotional intelligence. Dr. Goleman speaks on the three kinds of empathy. He addresses its role in leadership and I selected it especially for you.
The second is the opportunity to take our Positive Leadership Assessment (Don't worry you won't be put on the Keep 'Em Happy list again – you are already on it.)
The third is the opportunity to take a "character strengths" assessment and have a 25 minute completely s*ales free strengths coaching session with me so you can capitalize on who you are at your best to help you through this challenging time. Find that right here: www.PositiveLeadershipCoach.com
Your job as a leader had changed, and you don't have to figure it out alone.
I'm here to help,
JoAnna
PS And if you finally realize that the Practice of Positive Leadership Online Learning Experience is what YOU need to take you to the next step on your leadership journey be sure to join us here: www.PositiveEnergizer.com I'll give a you two 30 minute one-to-ones with me to get you started!
Fb Comments
comments