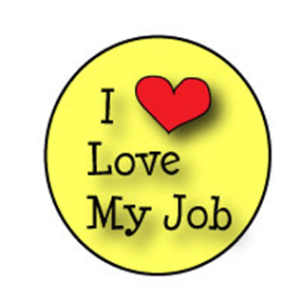 A few weeks ago I had the opportunity to attend the Total CX (Customer Experience) Leaders Conference in Miami. How lovely that it was close to my home this year. It was great to be among the leaders in the customer revolution again. I missed them last year. It was stimulating to hear what some of the top companies are doing to create more customer and employee engagement. It was great to learn more about best practices.
The case studies and keynotes were in depth and full of reminders that everything is connected and customer care is everyone's business! And of course that everything in "Experience" is based on your core values and brand promise. (Amen and hallelujah!)
It made me wonder about all the companies out there that haven't explored their values or taken time to makes sure that people understand them and how to use them to make that promise (or have values but don't live them.)
I liked the interactivity this year. I participated in an exercise in which the question was "What are the top ways to get sustained engagement and get people to come to work because they want to (nice question!)?
Here are some of the notes from my group:
Give people the control to fix things
Empower people to make decisions
Reward people for good ideas
Consistent behavior on the part of leaders
Leadership alignment and practicing what they preach
Helping people fit into the whole picture
Give employees forums to come up with solutions
Create a safe emotional environment
Share ideas from the best performing teams with other teams
Create an aspirational link to the work people do – make sure the work has meaning!
Wow! Now there is a great list! And for an even dozen to those I would add:
Catch people doing the right things (and doing things right)
Be clear about your expectations and make sure they are understood
Now you know I could go on and on with this topic, but suffice to say there's a lot to think about right there. I'll leave you with a great Walt Disney quote I heard for the first time, "Satisfied customers are up for grabs!"
Go ahead – get beyond satisfaction! Get to some real emotions and create happy customers.
Keep at it – it's a never ending quest!
JoAnna
Fb Comments
comments