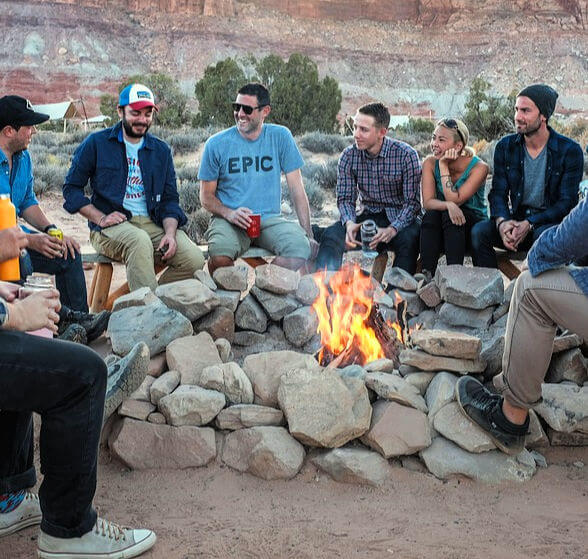 … pick up some good vibes in the new year!
You walk down the hall and bristle when you pass that guy from production. Next, you walk into an office and feel unsettled. Then you see Shannon in the break room and your face lights up anticipating a real connection with a positive person.
All day long the energetic vibrations that pulsate inside and outside our bodies impact our health and well-being and that of others. Your VIBES matter.
When we are "vibing low" we're low on energy, enthusiasm and creativity. We drag ourselves around and drag others down with us as well. Not purposely, but emotions are contagious.
In truth, the brain's real job is to keep us safe and not happy, so negative vibes can have real staying power.
Hanging on to an angry comment or thought at lunch for than 5 minutes shuts down our immune system for that many hours. During that time our primitive brains are still out searching for danger so our bodies need the energy from our middles to put into our arms and legs so we (theoretically) can fight or run. A lot vital systems shut down while we are searching for imaginary enemies. Most of the time there are no tigers here – just the ones in our minds.
When we leaders are "vibing high" we're energized, elevated and engaged in whatever activity we're doing.. We are in flow.
We are present in the moment and feeling great. That's contagious too!
In moments of positivity like that our bodies reward us with "feel good chemicals" – the ones that help calm us down, sleep better at night, lose weight and keep a smile in our relationships.
Our moods, attitudes, thoughts and feelings along with our reactions to others change as the day goes on and we keep encountering new circumstances.
When we become mindful of our own reactions and thoughts we have the opportunity to expand our personal positive capacity for goodness and move out of our comfort zone where many of us are stalled.
It's a New Year!
And we need more Positivity in this one!
What would it take to give yourself permission to expand outside your comfort zone and experience more joy?
In your life?
In your work?
Joy for the sake of joy?
That's the question I'm asking myself.  
Every quest begins with a question.
In your quest to be a leader who is making a difference this year, is this the year when you will raise your hand and say "I want to learn more about feeling joy and being happy and helping my employees and colleagues to feel the same?"
The path of Positive Leadership is a joyful one.
It opens you to the best inside you and then challenges you to see the best in others as well. It shows you how take all this great positive vibe energy and spread it around in a genuine and authentic way from your own heart, into the marketplace.
Positive Leadership is a conscious path of authentic leadership.
It's a path that will take you to more joy, more love and more sincere connections with others. Join me, it's a good path these days. As a leader you are actually in charge of the VIBES because yours are really contagious because you're "in charge."
www.PositiveEnergizer.com Use the code Special77 if you'd like a savings on the investment you are making in yourself. It's the New Year – time to to claim your 50 minute Positive Leadership Kick-off-the-year on a positive foot – Wisdom Circle Call. It's part of the New Year package.
If you bring five to leaders to the party I'll throw in a gorgeous webinar for your whole company to enjoy> It's called "Don't Believe Everything You Think" (Usual investment – $1,250)
With great gratitude and much admiration for all you do as a leader,
JoAnna
HAPPY New Year and keep feeling those good vibrations and do what I did – play this Good Vibrations song– and dance your behind all over the office. Shake out the tension, let it leave your body and have fun shaking it as you raise your vibes. You get extra vibes if you sing too. I did.
Fb Comments
comments