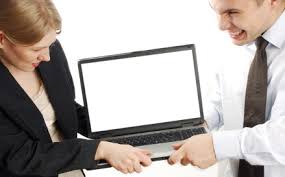 For many years… oh, close to 20, I've been talking about the "Power Shift" that every company, no matter what size, needs to be aware of. The power has been gradually shifting from those who buy to those who sell.
Never has that been more evident than since the advent of the internet. Besides complaint sites, blogs, message boards and all other sorts of ways to speak out, we now have You Tube. And we all know that pictures are worth a 1000 words – well moving pictures are worth a little more than that. And moving pictures with music – power with a beat you remember.
It's too bad that United Airlines didn't understand that power shift before failing to take good care of Dave Carroll and his band.  Read this entry in Julie Power's blog.
Besides spinning a yarn of distress that even non-musicians will empathize with – it has a beat and and if you wanted to – you could dance to it.
United is dancing as they try to mend the bridges with – oh say – two million people. Customers in Charge
Fb Comments
comments